Joined

Oct 1, 2022
Messages

28
Cars

Grand Touring
So w all the rains in Sunny Southern Cali, pot holes are springing up like mushrooms. I hit one in the dark and got a flat about 2 miles from home. I had a can of "Fix a Flat" in the trunk and was able to get 10psi out of it and limped her back home.
America's Tire couldn't get a new tire from Georgia Pirelli warehouse for a week. Apparently even though they had Michelin sport pilots of appropriate size, due to the Lucid's increased weight, only the Pirelli is specifically made for such load. Lucid service center had them in stock fortunately!
I used a Harbor Freight racing jack w a black round rubber "hockey puck" like cushion.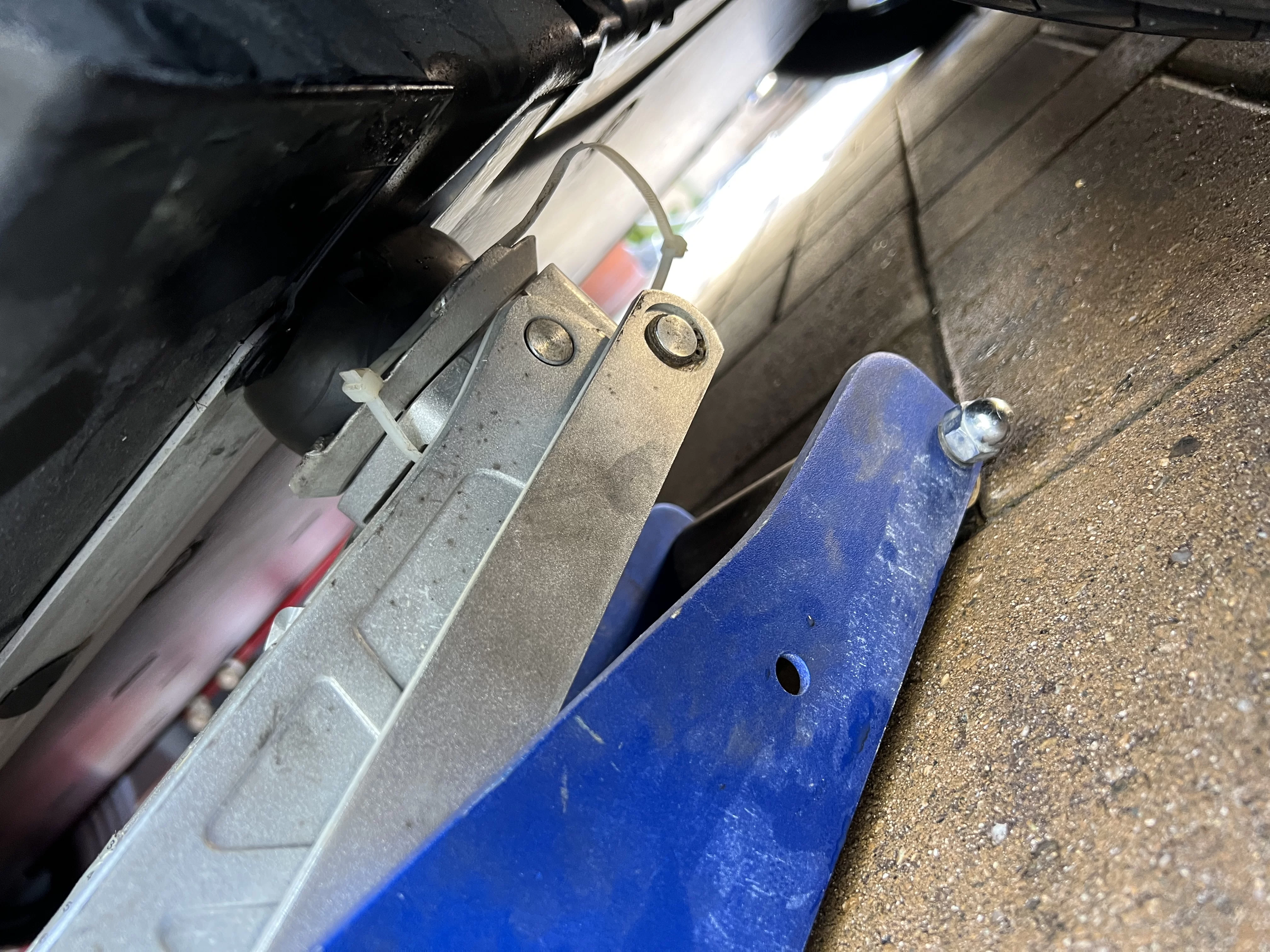 This is the under part of the car just aft of the front wheel well. I aimed to jack and rubber cushion here. It all seemed pretty solid down there. Later on, I read on other threads about using two jacks at a time to prevent the frame from bending; so far so good w no obvious issues!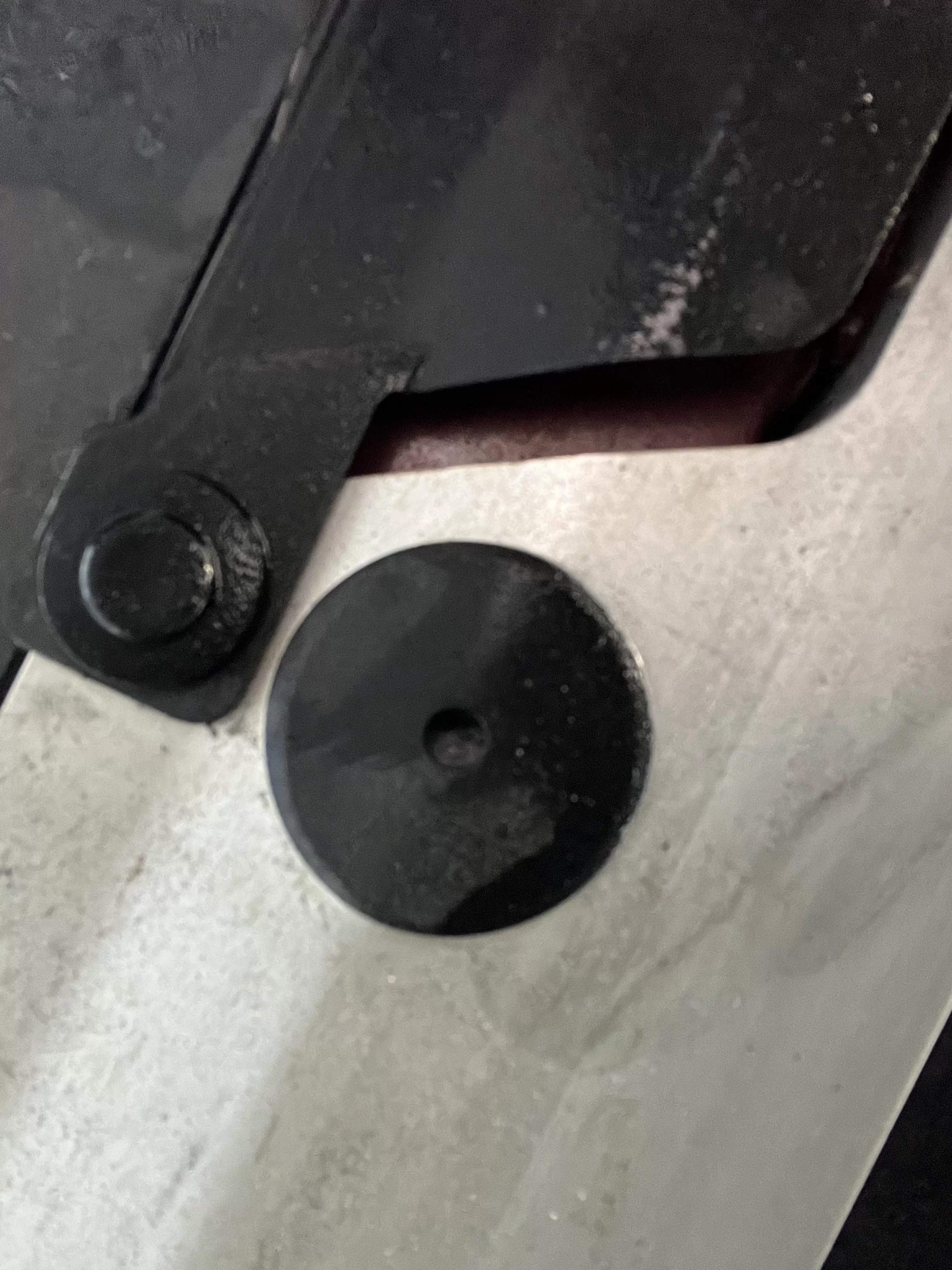 The black bolt heads on the wheel are actually plastic fakes and need a hook like tool to pry them off ( I know- more hand cream!)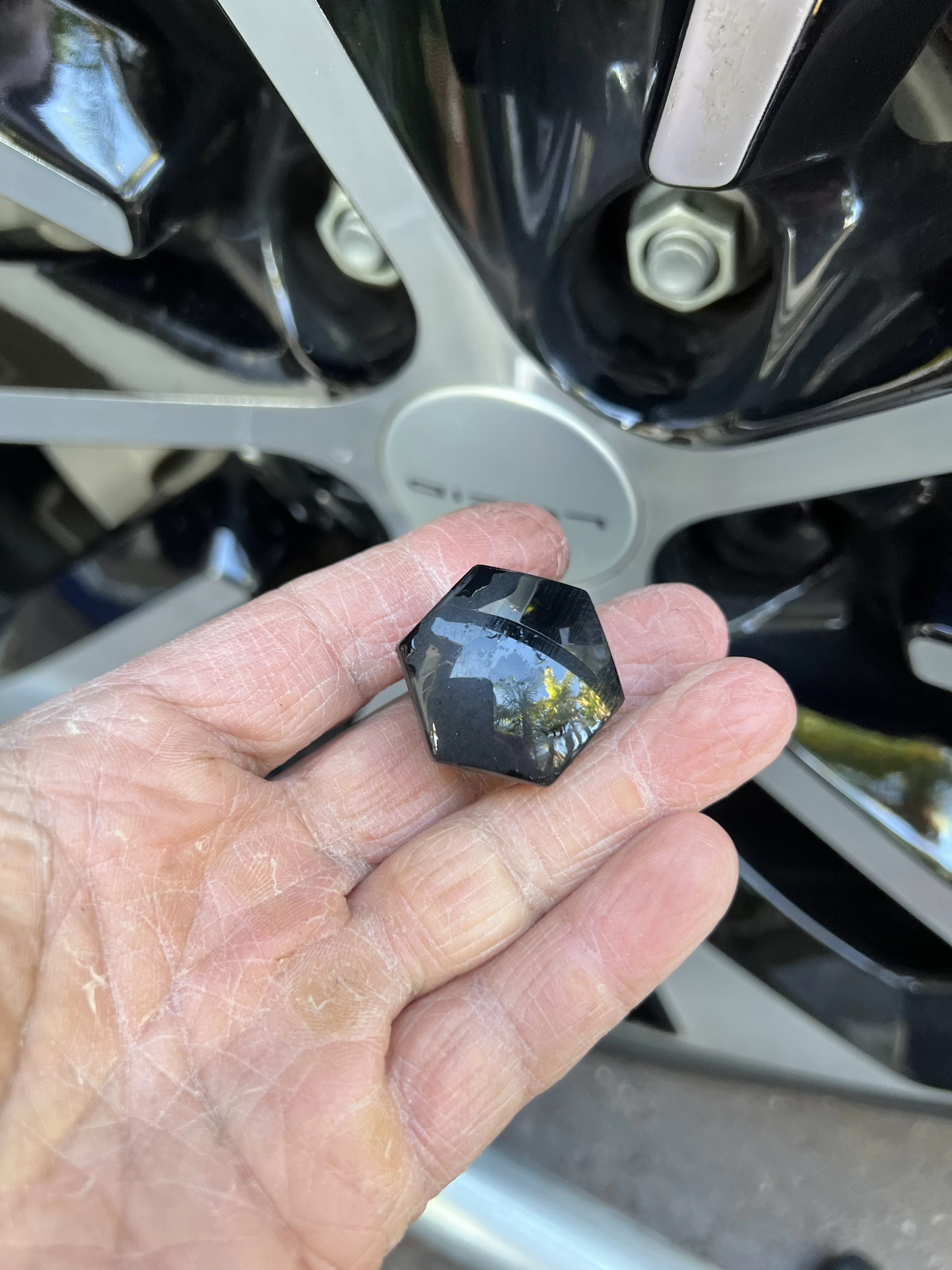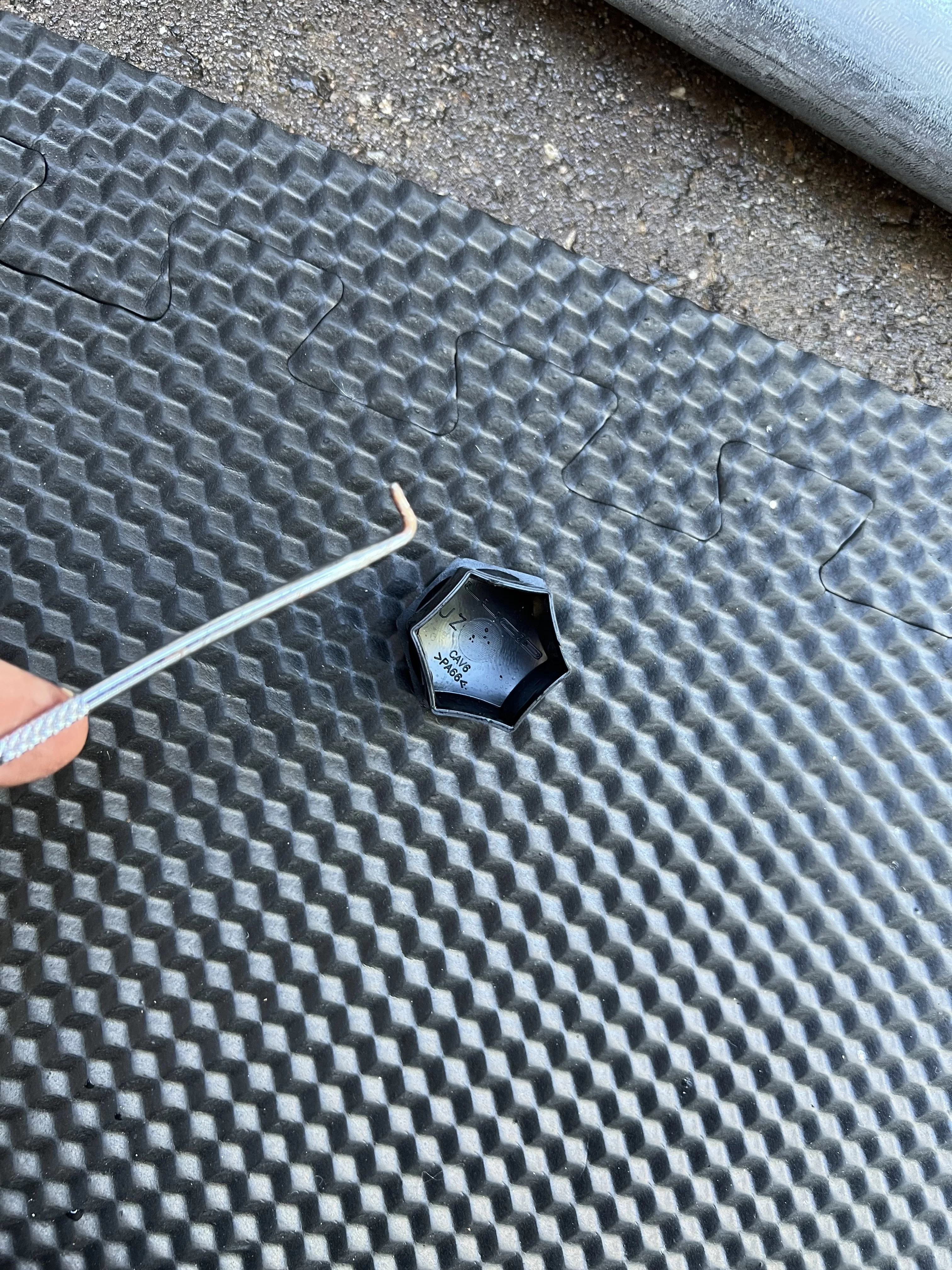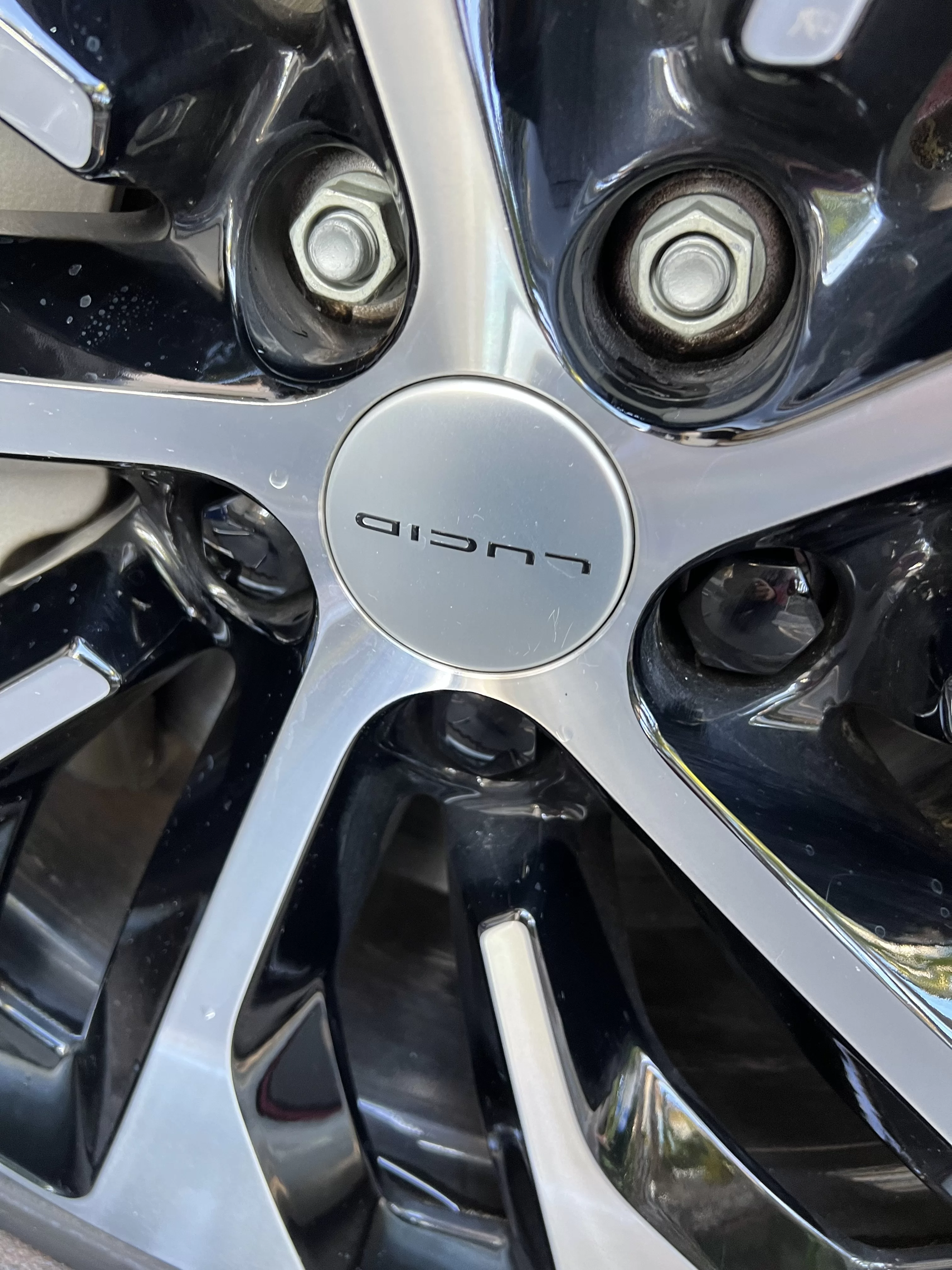 The nuts came off w a little effort- they are camfored fyi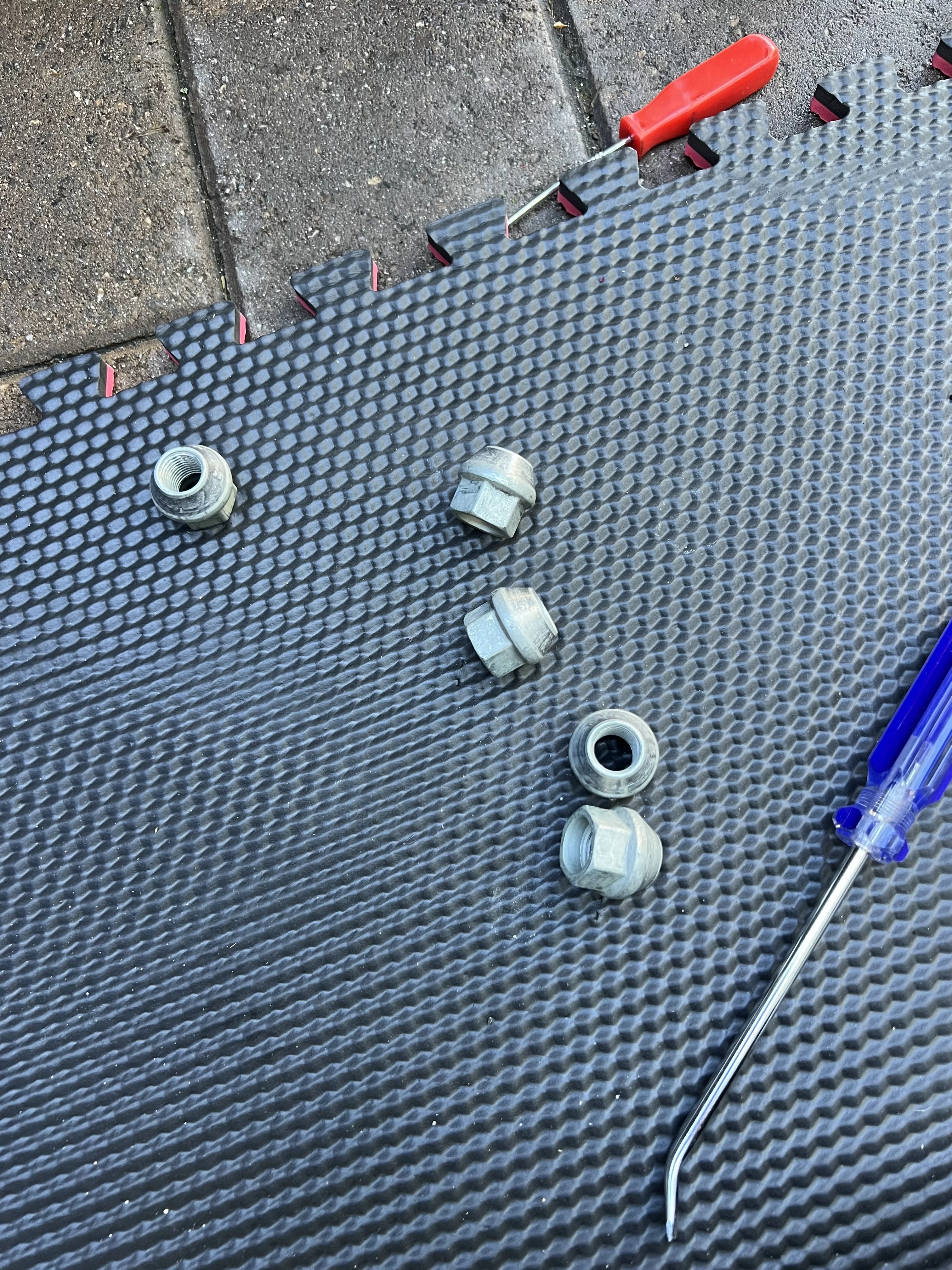 Couple of extra pics of brakes, steering and suspension if interested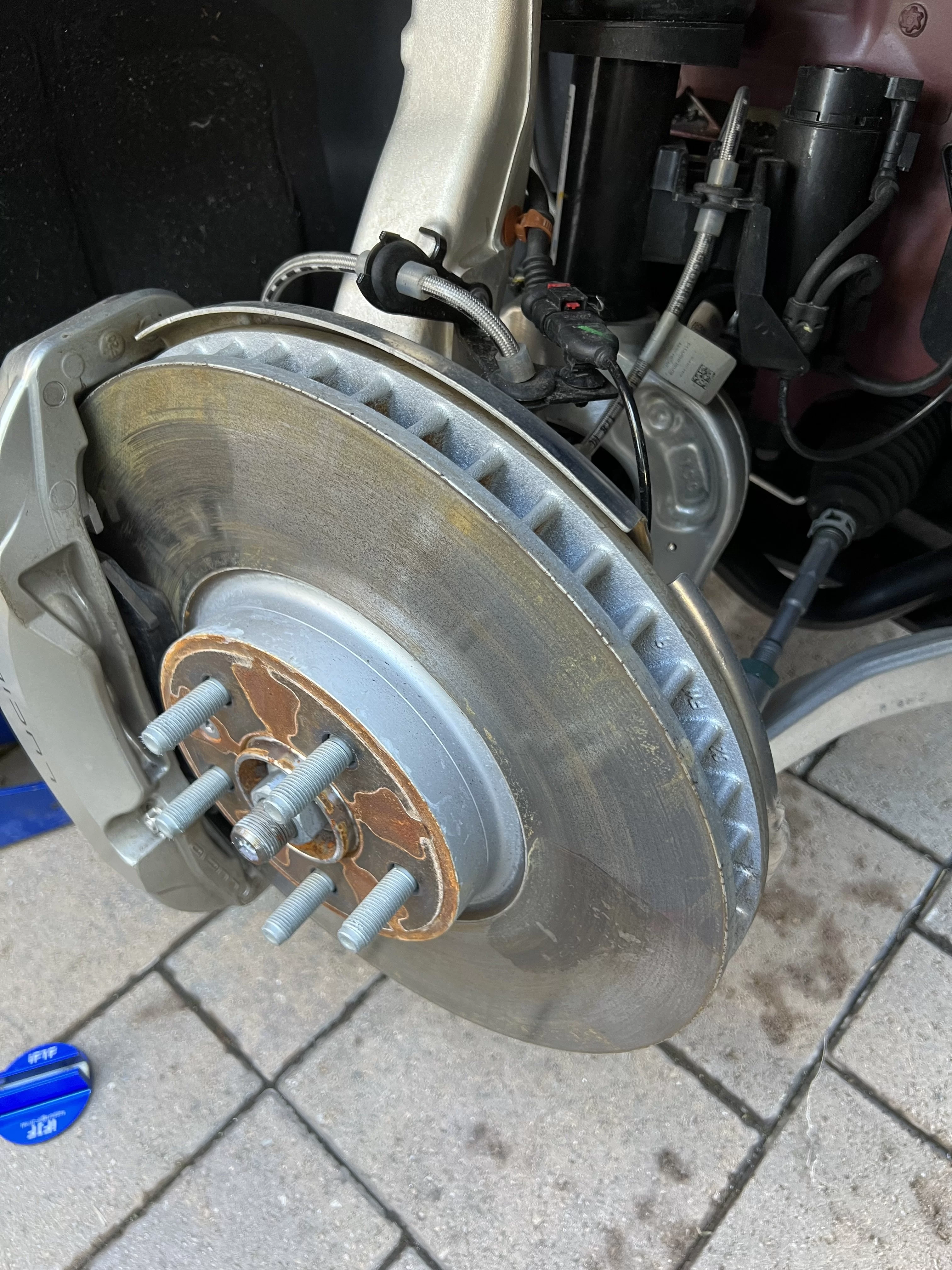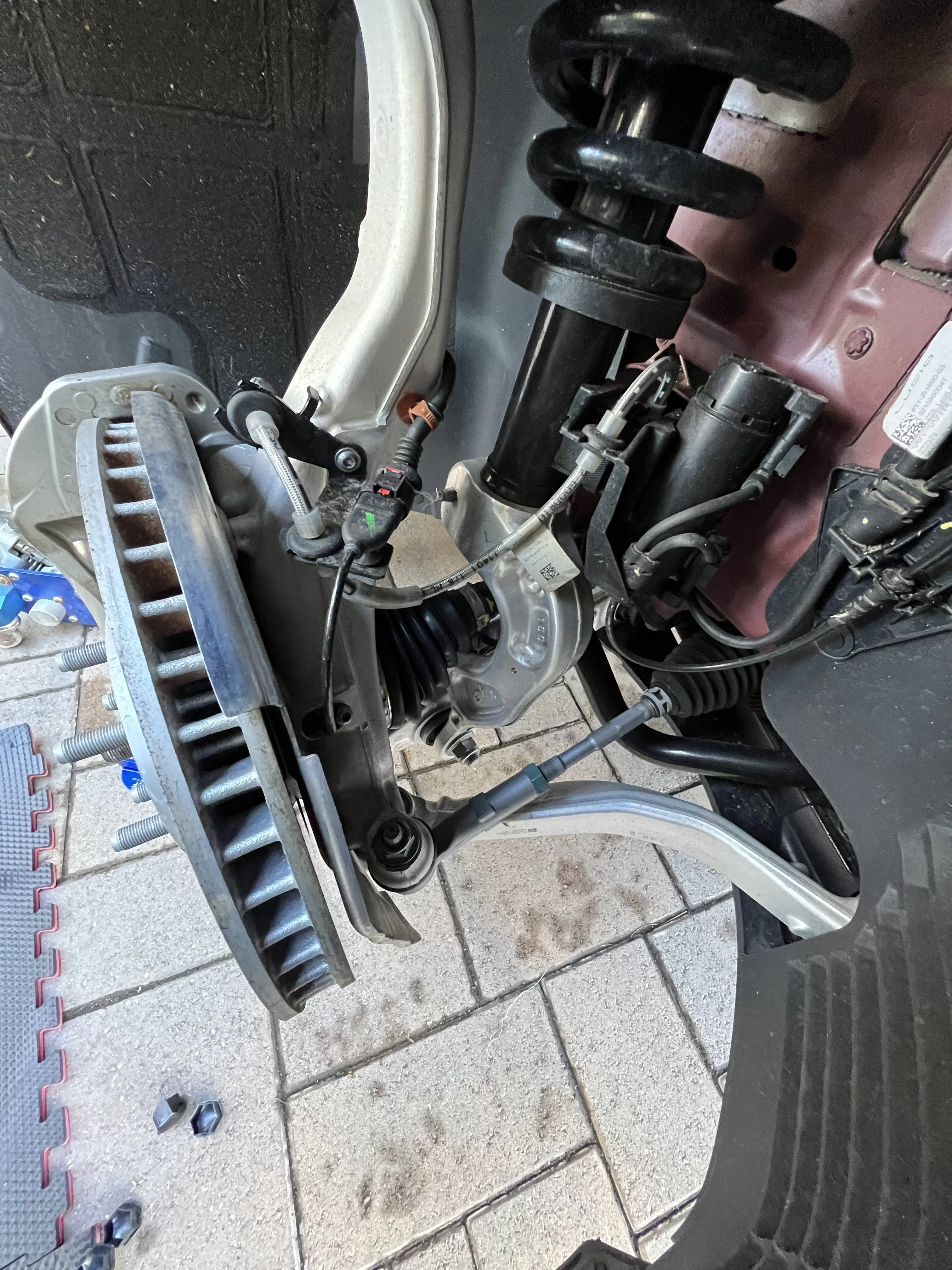 Hope this was of value to everyone,
best,
Sameer