From "Teslarati." Scroll down for the video::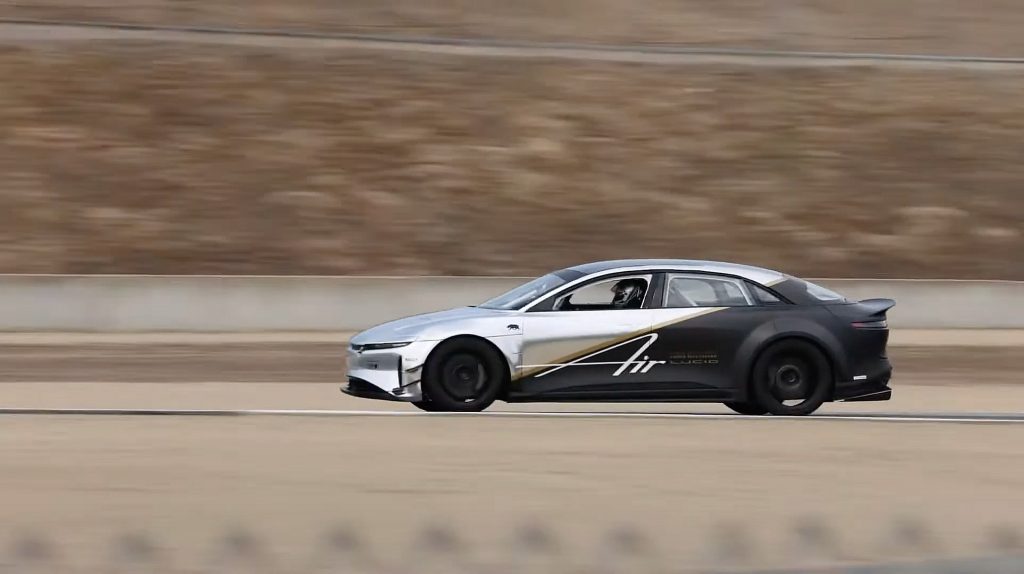 Lucid's Tri-Motor configuration for its first vehicle, the Air, has set the track record at the historic Laguna Seca Raceway in California. The Air reclaimed the record from the Plaid Mode Model S, which set the track record in September 2019 after completing the 2.238-mile circuit in 1:36.555...

www.teslarati.com
And from "autoevolution"
Only a few years ago, the thought of an electric vehicle on a racetrack would have been met with a smirk and dismissed with a condescending laugh. Do the same thing now, though, and you'll only succeed in making yourself appear completely ignorant.
www.autoevolution.com
And from "electrek"
Lucid has reportedly beat the Tesla Model S Plaid prototype's Laguna Seca racetrack record with its own tri-motor Air test vehicle. Last year, Tesla broke the fastest lap record for 4-door vehicles with a Model S at Laguna Seca racetrack, The Model S in question was actually a prototype vehicle...
electrek.co
Last edited: