Expert Member
Founding Member
Join

Mar 7, 2020
Messages

1,768
Location
Vehicle(s)

Model S Plaid, Odyssey
DE Number

154
Tom Moloughney wrote an article for "InsideEVs" giving more information on Lucid charging than he put in his video of the 0-100% charging session.
In this article he explains why the Lucid required 134 kWh to refill the battery pack. Even more interestingly, he said that Lucid told him the Dream Edition makes the entire pack capacity accessible to the user -- in other words, no buffers. This is the first I've heard of any EV manufacturer doing this.
This might support the suspicion I've expressed earlier that the difference in the GT 112-kWh pack and the Dream 118-kWh pack might be in the size of the buffers in addition to any differences between the Dream Samsung cells and the LG Chem Dream cells. It'll be interesting to find out how much of the GT pack gross capacity is accessible to the user.
I'm also curious whether there is something about the Samsung chemistry that makes it less damaging to tap into the battery's upper and lower charge limits?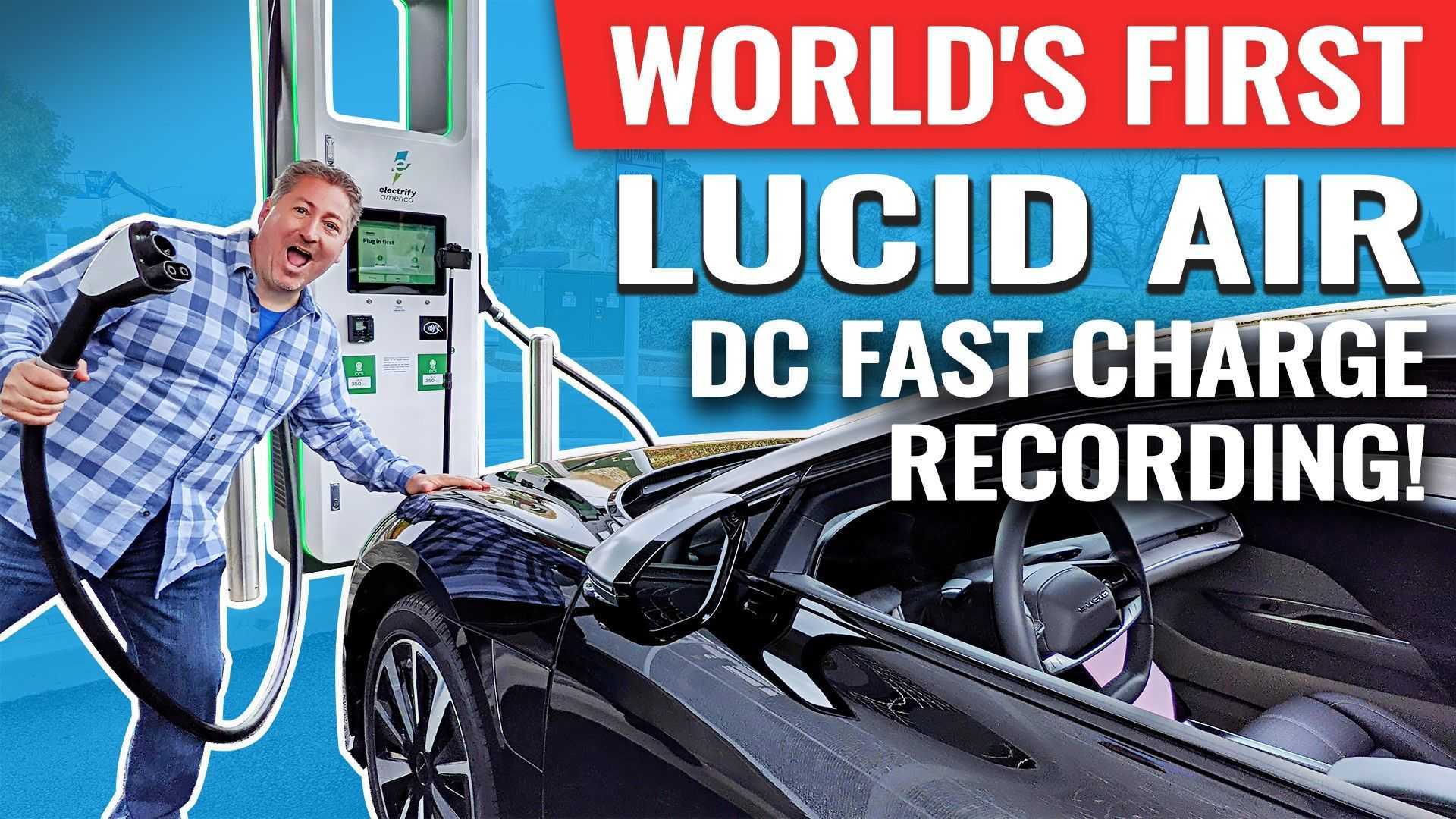 The very first DC fast charge recording of the Lucid Air. We find out how fast does the Lucid Air charge in our Lucid Air EV charging review.

insideevs.com
Last edited: