Join

Aug 18, 2020
Messages

276
Location
Vehicle(s)

Tesla Model S, X, 3, Y
DE Number

153
This was posted on instagram:
Made it to San Francisco!! Beverly Hills to the Mission District on a single charge. That's 409 miles with the route we took. Oh, and guess what? Lots of range left. So much so that I'm in the back seat being chauffeured to Lucid HQ, 35 miles away. It's been a long day! Plus, gotta be thorough. How much exactly was left? I'm gonna hold on to that info until my First Drive review goes live on August 25th. That said, until the human bladder gets reengineered, I'm officially retired from long range EV tests. They're really dull to do, and Lucid Air puts that question to bed. Questions that I'm not gonna answer until then? And yes, I'm super thrilled to be the first journo to give it a go. Also, why the Mission? Well, Peter Rawlinson, Lucid CEO, is a bigger watch geek than (almost) anyone I've ever met. So we stopped by the legendary
@hqmilton
to look at some candy. Fun! Swipe!!​
http://instagr.am/p/CS0NbuYlexk/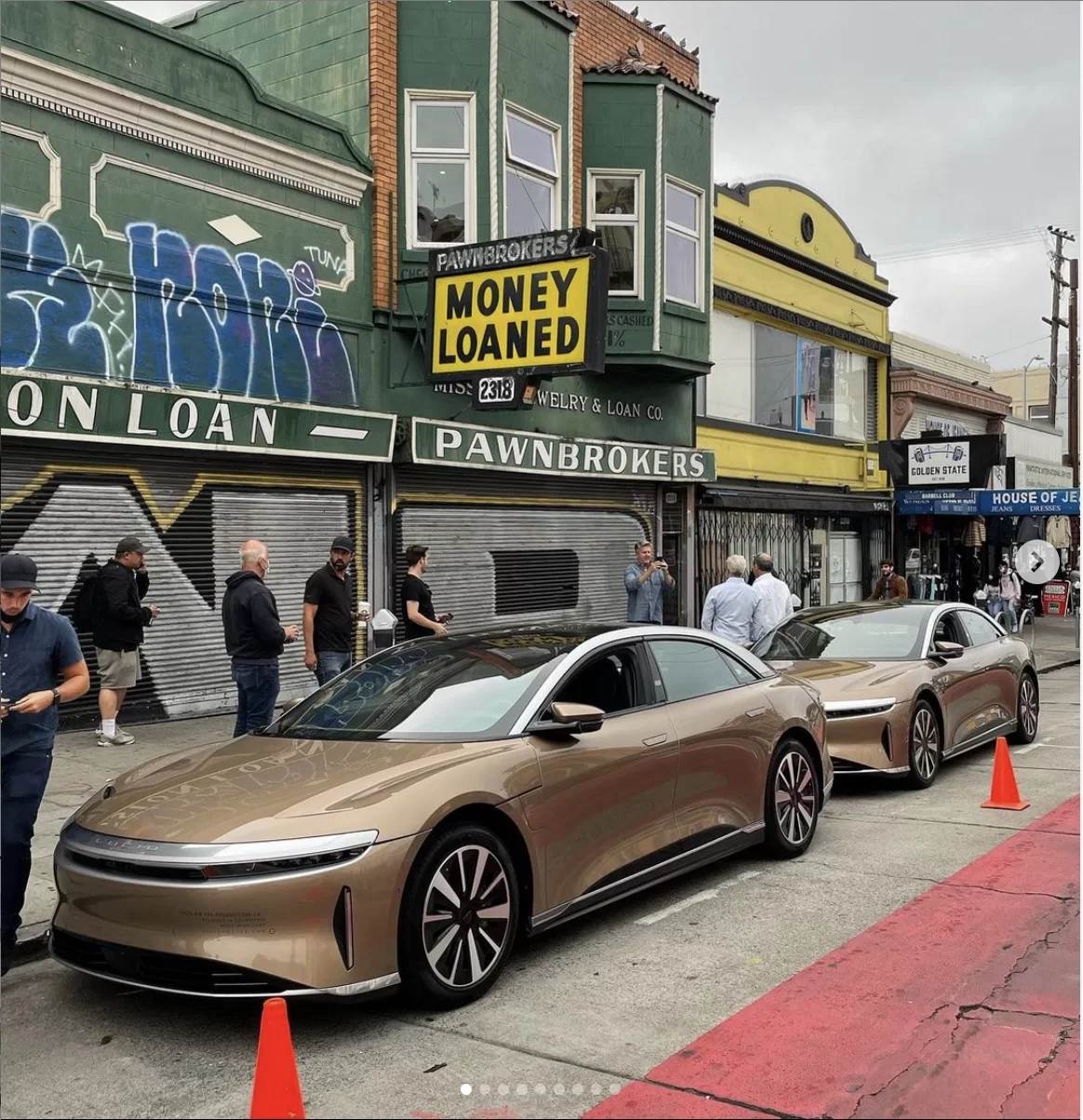 Last edited: