Active Member
Founding Member
Verified Owner
Joined

Mar 7, 2020
Messages

3,531
Location
Cars

Model S Plaid, Odyssey
DE Number

154
I just came across a British comparison of four large EV sedans. In discussing rear seat room, the author wrote that "the rear compartment of the Model S is sufficiently roomy" and then went on to describe the Lucid as having an "uncomfortable rear bench" that was "too short in the cushion, insufficiently padded, and it seats passengers at an odd upright angle with the legs sharply bent . . . ."
I have serious doubts as to whether this author sat in the rear of either car. We own both a Lucid Air Dream Performance and a Tesla Model S Plaid, and we don't even use the Plaid when we're carrying adults in the rear seat due to the cramped quarters. With the driver seat set in my preferred driving position in both cars, there is 9.5" more fore/aft legroom in the Lucid than in the Tesla. Although both cars jack the knees up a bit unnaturally, the longer stretch in the Air reduces the bend angle of the knee compared to the Tesla. How this author could take Lucid to task for the knee angle but not even mention it as an issue in the Tesla's "roomy" rear is beyond me.
Every person who has been in the rear of both cars has gushed over how much roomier and more comfortable with Air is -- and their comments also mention the style and materials quality as being a big step up from the Tesla.
It's just one more reason never, ever, no way, no how to buy a car without first trying it out yourself.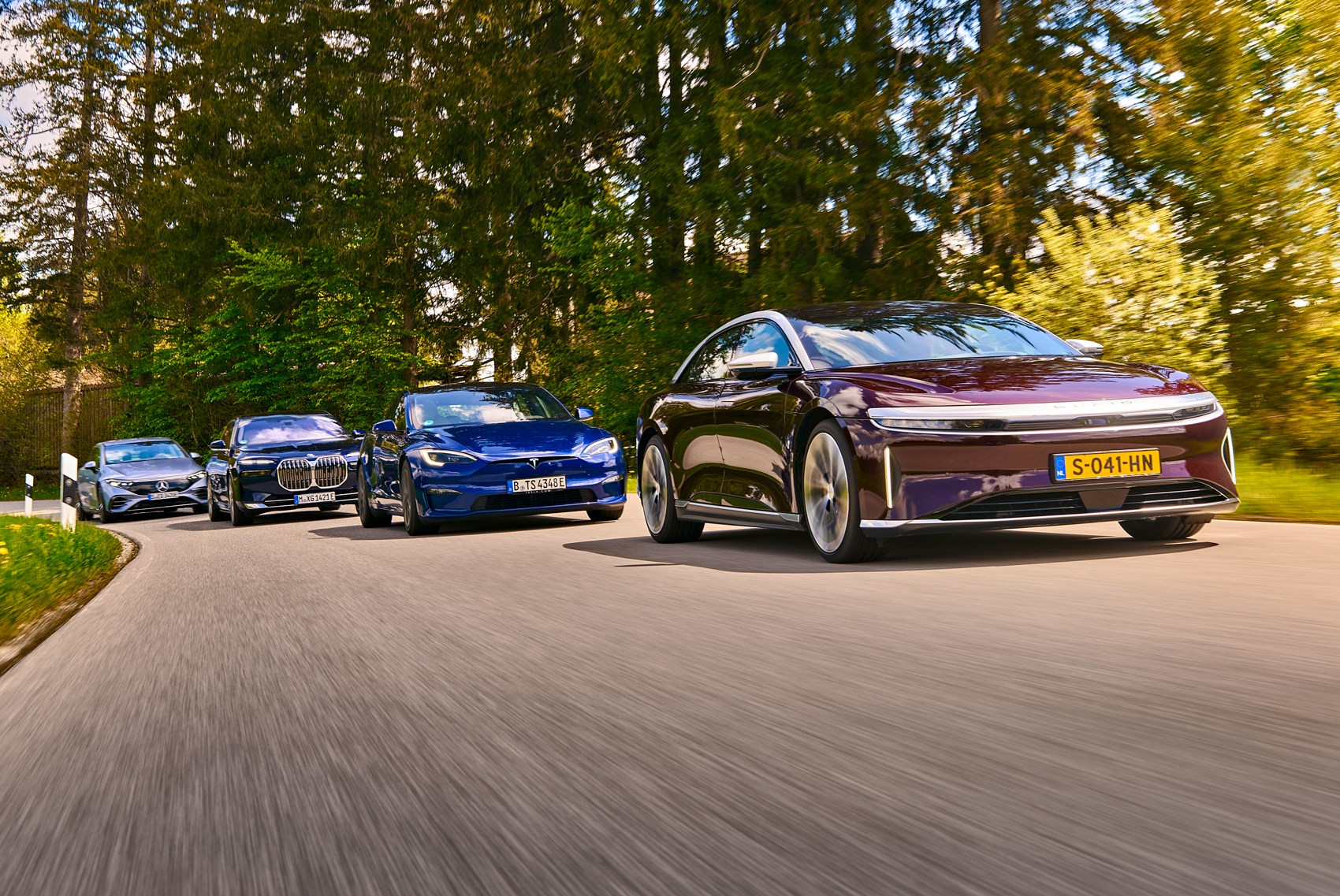 CAR magazine UK tests the Lucid Aid EV against its closest rivals