Joined

May 2, 2022
Messages

1,820
Location
Cars

Lucid Air Grand Touring
I have always been 2.5 ~ 3.2 mi/kWh range 99% of time, so how did I achieve it this time???
My parameters (vs. normal parameters)
Trim: Air Grand Touring
Tires: 21" summer Pirelli
Odometer: 2120 miles
Software Version: 1.2.9
Starting SOC: 99% or 457 miles
Time: 10pm (normally driving time 9am ~ 6pm)
driver + 2 passengers (normally just myself)
86F exterior (normally 88F~115F)
Cabin-72F FanSpeed-3 (normally Cabin68F FS8)
Tidal volume: 35% (normally 70% by myself)
Navigation: On (normally off I don't use much)
Speed: 40~65mph 90% of time (normally I drive 35~90mph)
Drivetrain mode: Smooth (35/65 Smooth/Swift historically)
I was in Driving Miss Daisy style with all due respect didn't want my elder 80+ years old passengers to puke. So I somehow hit the sweet spot to achieve 94% EPA, and I'm sure if had I drove this style longer, I would no doubt achieve to bring that to 3.9 or even 4.0 mi/kWh.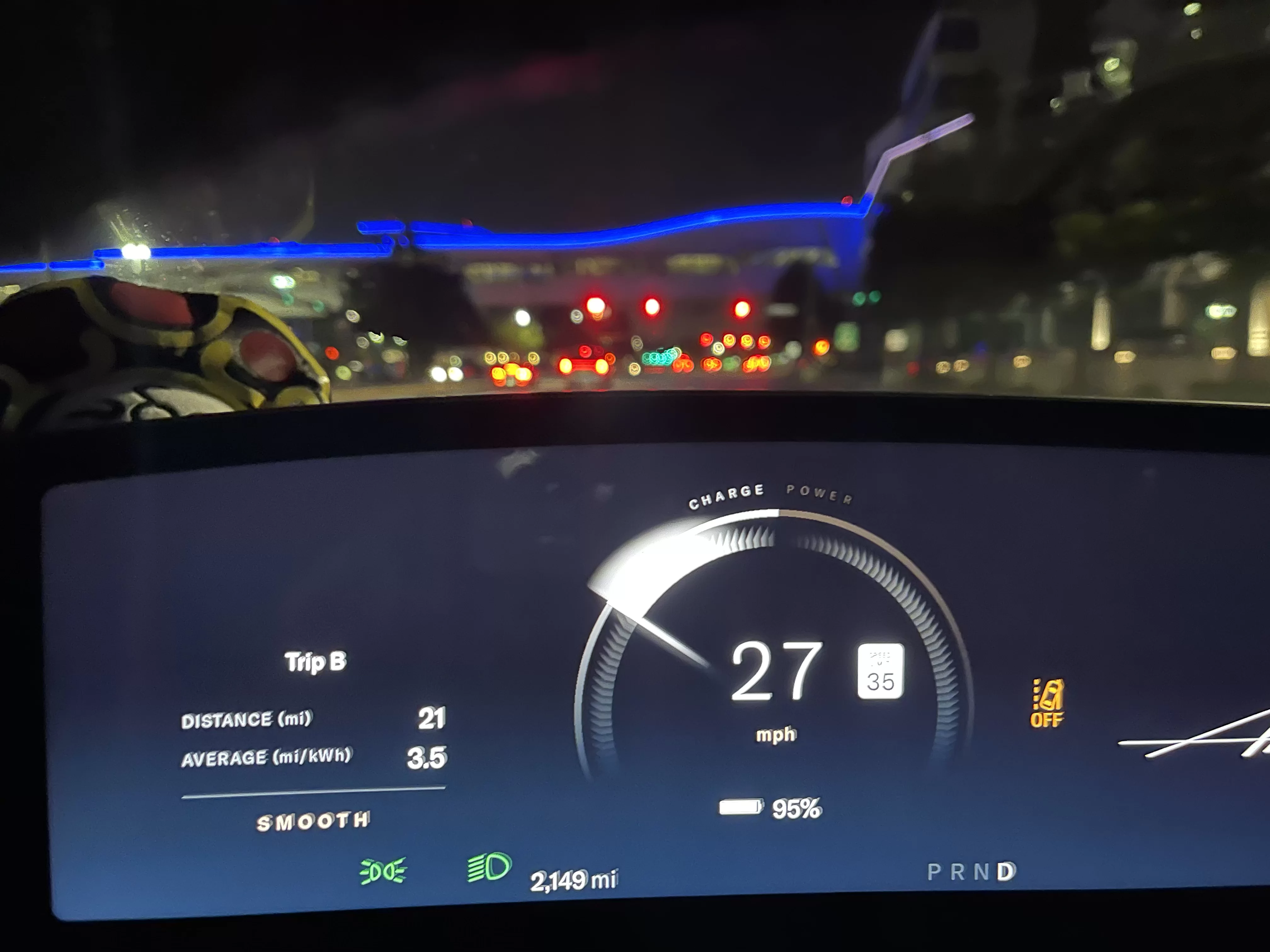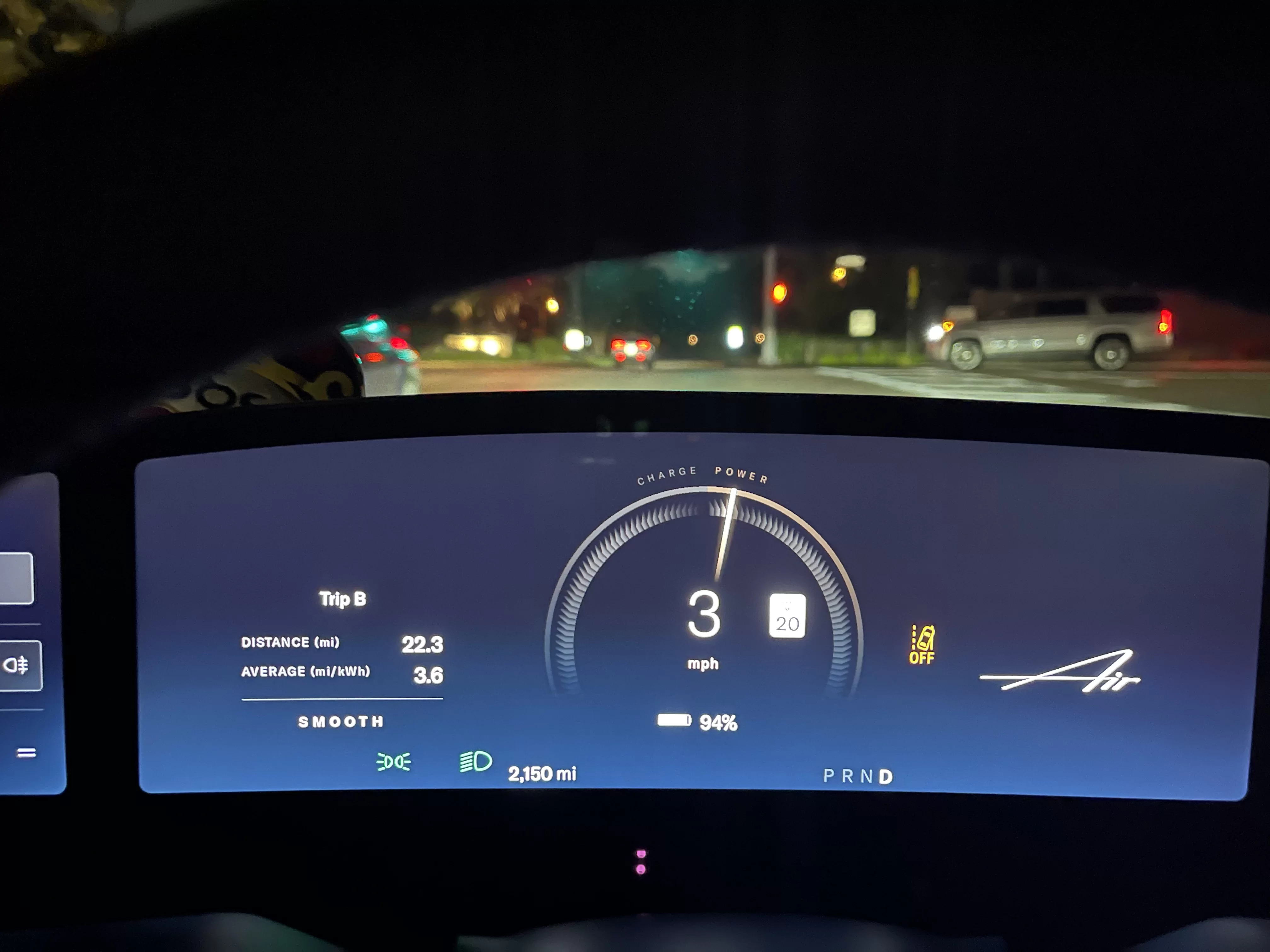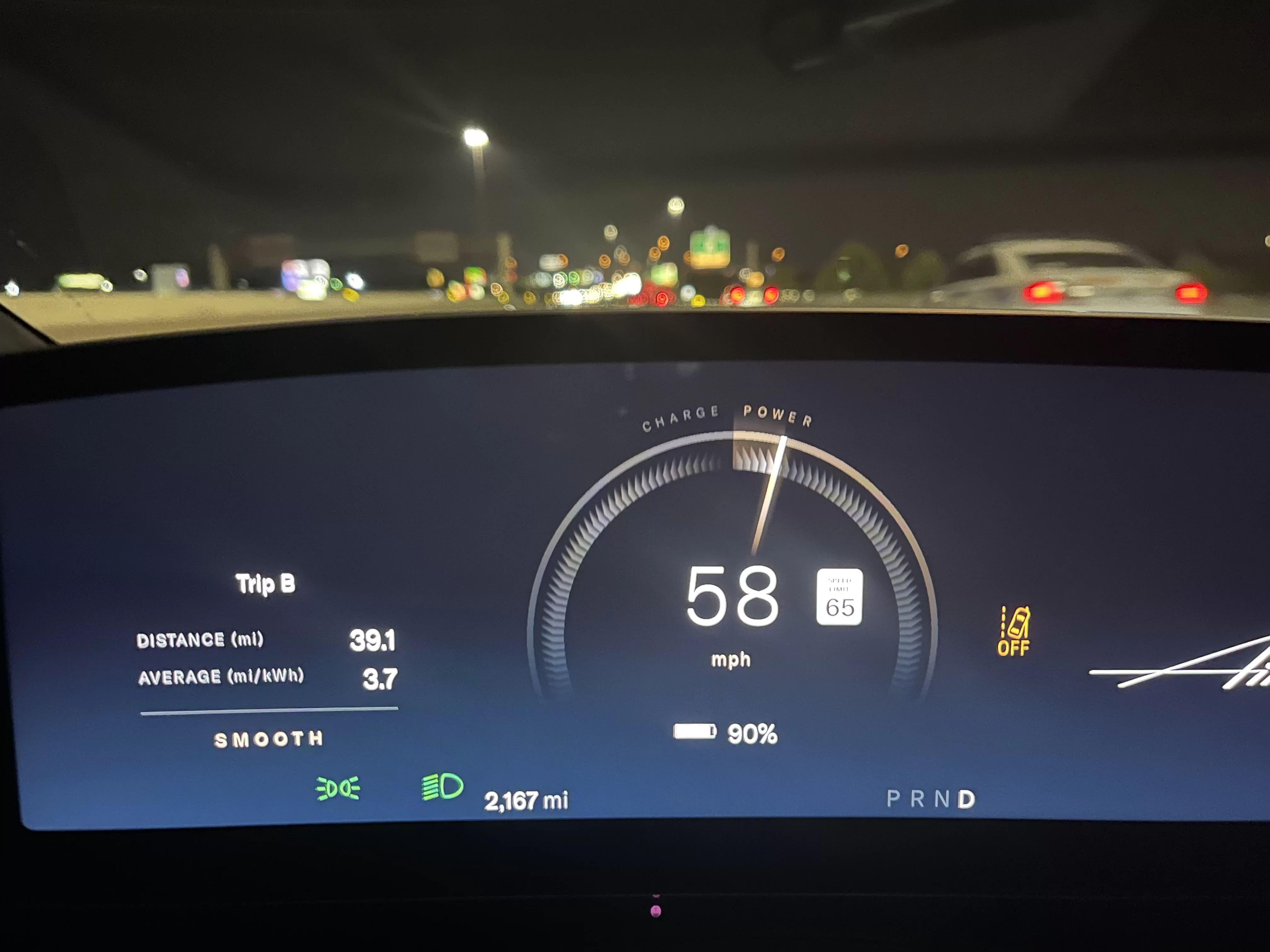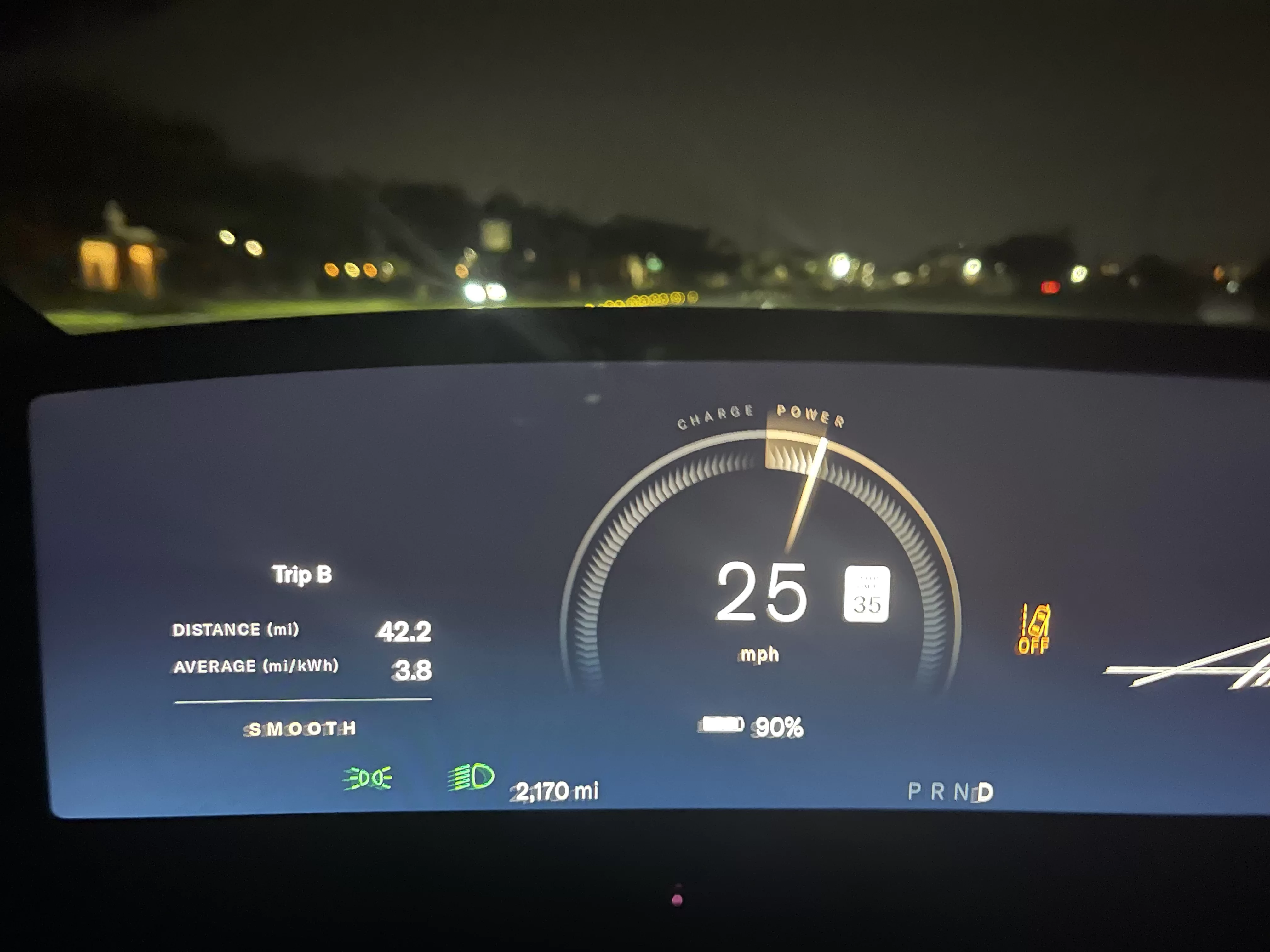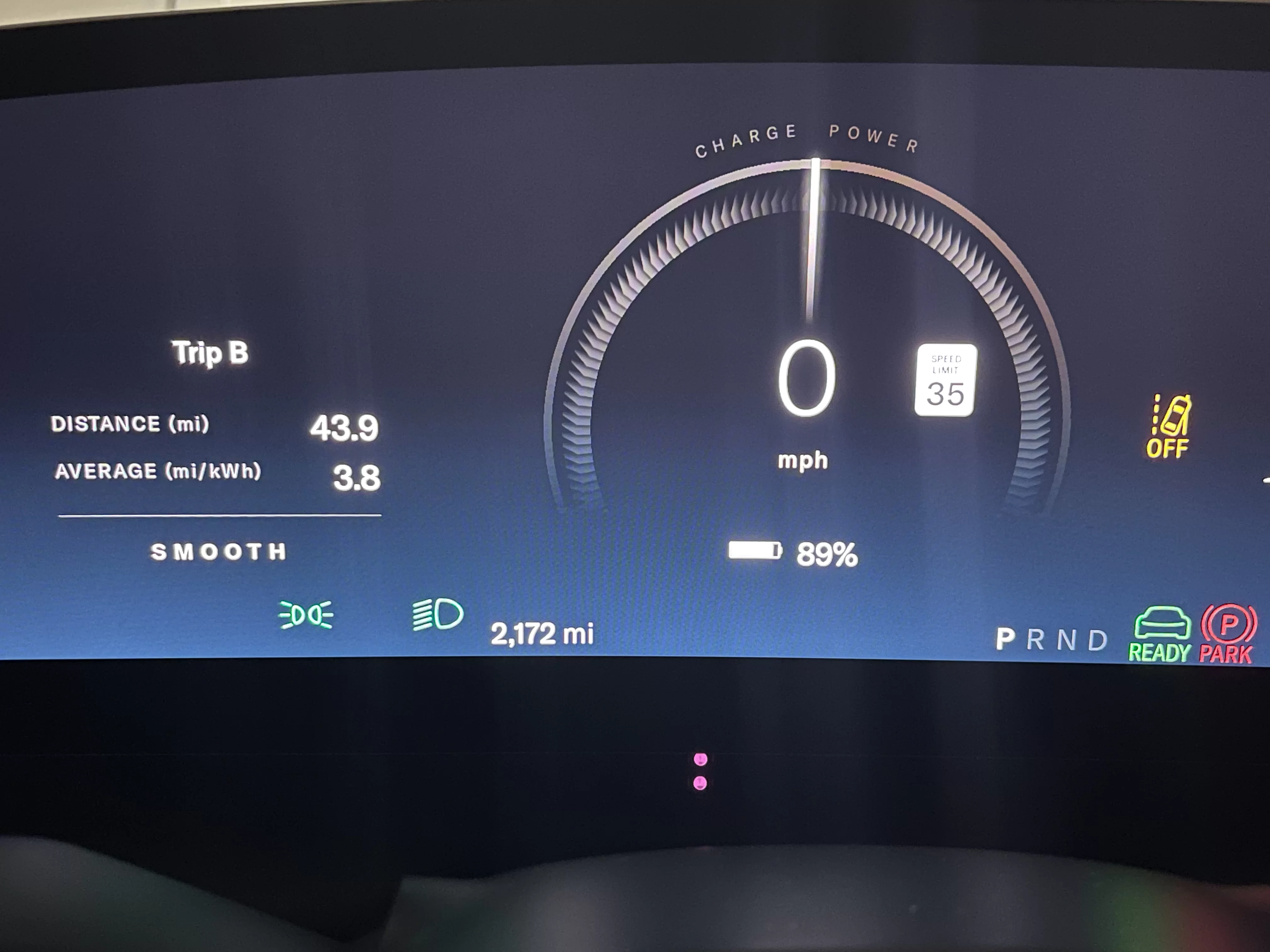 3.8mi/kWh * 112kWh battery = 425.6 mi
425.6mi / 460mi = 92.5% EPA
43.9 / 10% = 439 mi
439mi / 460mi = 95.4% EPA
(92.5%+95.4%) / 2 ~= 94%
I had long doubt these EPA are merely fairy tales, tonight riding with wiser beings that I finally saw the light.